2022 August Lunch & Learn Presented by Cox Business
Name:
2022 August Lunch & Learn Presented by Cox Business
Time:
11:45 AM

-

1:00 PM CDT
Event Description:
Our 2022 Lunch & Learn Series is presented by Cox Business!
*Please note our Lunch & Learns are typically a smaller group setting with slightly different programming than our Monthly Member Luncheons*
At each one of our Lunch & Learn events we will have the opportunity to hear from experts in a variety of fields. Our guest speaker for this Lunch & Learn will be Tim Basilica, Manager at Emergent Method whose areas of expertise are
: creative strategy, concept development, brand management, strategic communication, sales and marketing strategy.
Learn more about the presenter
Tim Basilica is an experienced strategic design consultant with almost two decades of experience in brand identity, visual design and communication, and environmental design. As a manager at Emergent Method, he is focused on providing creative strategy for clients across various industries including lifestyle, hospitality, government, technology, infrastructure, healthcare, and finance.

Prior to joining Emergent Method in 2021, Tim most recently led the brand and marketing strategy for Engquist Development — a regional real estate developer with market-leading residential and mixed-use properties throughout the southeastern U.S. During this time, he also led the redesign of the Level Homes brand — one of the largest and most recognizable homebuilders in Louisiana.

Tim began his career as an Art Director with Publicis Groupe in New York, eventually serving as the lead creative director for a wide variety of global pharmaceutical product launches. After returning to Louisiana, he became Vice President of the Center for Planning Excellence (CPEX) — a nonprofit organization dedicated to Smart Growth urban planning. At CPEX, he played an integral role in the brand and messaging strategy for the several mission-driven advocacy organizations including the Southern Rail Commission and the Atchafalaya Water Heritage Trail.

Tim holds a Bachelor of Arts in Print Journalism from Louisiana State University. In his spare time, Tim serves as a founding partner of Aeria Investments — a real estate development partnership that focuses on residential and infill, mixed-use properties in south Louisiana.
https://emergentmethod.com/team/tim-basilica/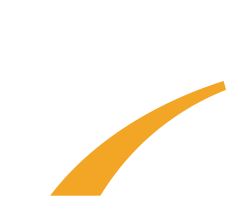 Ascension Chamber of Commerce

© Copyright 2017. Ascension Chamber of Commerce.