2022 Ascension Chamber of Commerce Business Expo & Summit
Name:
2022 Ascension Chamber of Commerce Business Expo & Summit
Time:
11:30 AM

-

6:00 PM CDT
Event Description:
We are excited to launch our NEW ASCENSION CHAMBER BUSINESS EXPO & SUMMIT PRESENTED BY CARDIOVASCULAR INSTITUTE OF THE SOUTH this year that will feature new initiatives to provide enhanced value to our attendees, vendors, and sponsors as well as create an opportunity to expand the reach and attract business professionals to attend our event and see your business, such as
KEYNOTE SPEAKER & LUNCHEON -- Our event will kickoff with a buffet-style luncheon and keynote message from Brandon Landry, Founder, Co-Owner, & CEO of Walk-On's. This portion does require a registration fee, but our sponsors and vendors will receive a designated number of registrations within their sponsorship.
ASCENSION PUBLIC SCHOOLS PARTNERS IN EDUCATION POWER HOUR --Exclusive op

portunity for vendors/sponsors to connect and create partnerships with

local schools through a speed networking session with principals and leadership from Ascension Public Schools.
BREAKOUT SESSIONS presented by Community Steel -- Expert-led discussions and insights on trending business community topics. These sessions are free and open to anyone in attendance at our event.
TASTE OF ASCENSION HAPPY HOUR presented by Express Employment Professionals -- Relaxed networking opportunity with prizes and vendor booth visits as well as samples from our restaurant and food/beverage members. Vendors, sponsors, and luncheon attendees will receive a designated amount of drink tickets for the cash bar.
BUSINESS EXPO/MEMBER VENDOR SHOWCASE -- Exclusive opportunity for Ascension Chamber members only to showcase their business, make connections, and build leads with an engaged audience.
PASSPORT TO PRIZES presented by Williamson Eye Center -- Our attendees are encouraged to visit each of our vendors to receive a stamp on their passport! Once their passport has been completed, they will have chances to win!
NETWORKING & LEAD GENERATION -- What we do best! Opportunity to connect with hundreds of business professionals through our event programming. All of our vendors and sponsors will have an opportunity to receive the attendee contact list.
TWO WAYS YOU CAN GET INVOLVED:
1 -- BECOME AN EXPO VENDOR:
This year we have elevated our vendor experience. See details below:
BOOTH SPACE TO SHOWCASE YOUR BUSINESS -- *NEW* 10x10 draped booth, 6ft skirted table, 2 chairs, ID Sign
EXPO + HAPPY HOUR + LUNCHEON/KEYNOTE REGISTRATIONS FOR TWO REPRESENTATIVES
ASCENSION PIE POWER HOUR – Opportunity for up to 2 representatives to connect with Ascension Public Schools leadership
HAPPY HOUR: 4 drink tickets
Member Expo Vendor -- $300 plus 2 door prizes
Non-Member Expo Vendor -- $450* plus 2 door prizes (includes Chamber membership through December 2022)
*For businesses with 30 employees or less. Please call the office to confirm your rate if you are a real estate broker, financial institution, or have more than 30 employees. Chamber membership includes: 1 free Chamber email blast, business listing in our Chamber e-newsletter, introduction at our Member Luncheon, 1 free Member Luncheon Registration, opportunity to attend free Chamber networking events (Business After Hours & Smart Start Breakfast, Fall Fling), opportunity to attend other Chamber events to connect with our 500 members, and much more!

To secure your vendor spot, registration and payment must be received by Friday, August 12.

2 -- ATTEND:
All business professionals and community leaders with interests in Ascension Parish are invited to attend. You do not have to be an Ascension Chamber member to attend.
Join us for an opportunity to make connections, learn about businesses invested in Ascension Parish, earn prizes, attend breakout sessions with discussion and insights from the state's top business leaders, and network with hundreds of business professionals throughout the Expo and Happy Hour(cash bar).

MEMBERS:
EXPO & SUMMIT ATTENDEE: Free (Pre-Registered by 8/19), $10 at the door
EXPO & SUMMIT

ATTENDEE

+ KEYNOTE LUNCHEON + 1 DRINK TICKET: $30 (Pre-Registered by 8/19) $40 at the door/week of the event
NON-MEMBERS:
EXPO & SUMMIT ATTENDEE

: $10 (Pre-Registered or at the door)

EXPO & SUMMIT ATTENDEE

+ KEYNOTE LUNCHEON + 1 DRINK TICKET: $40 (Pre-Registered by 8/19)
Please note: Only paid Vendors and Sponsors may distribute promotional items. Regular attendees (member or non-member) are expressly prohibited from circulating materials other than business cards (no pens, hats, t-shirts, stickers, push cards, sign-up forms, etc.).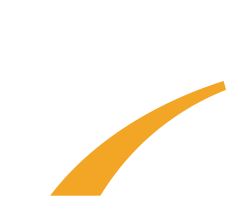 Ascension Chamber of Commerce

© Copyright 2017. Ascension Chamber of Commerce.